Items & Publications
For Sale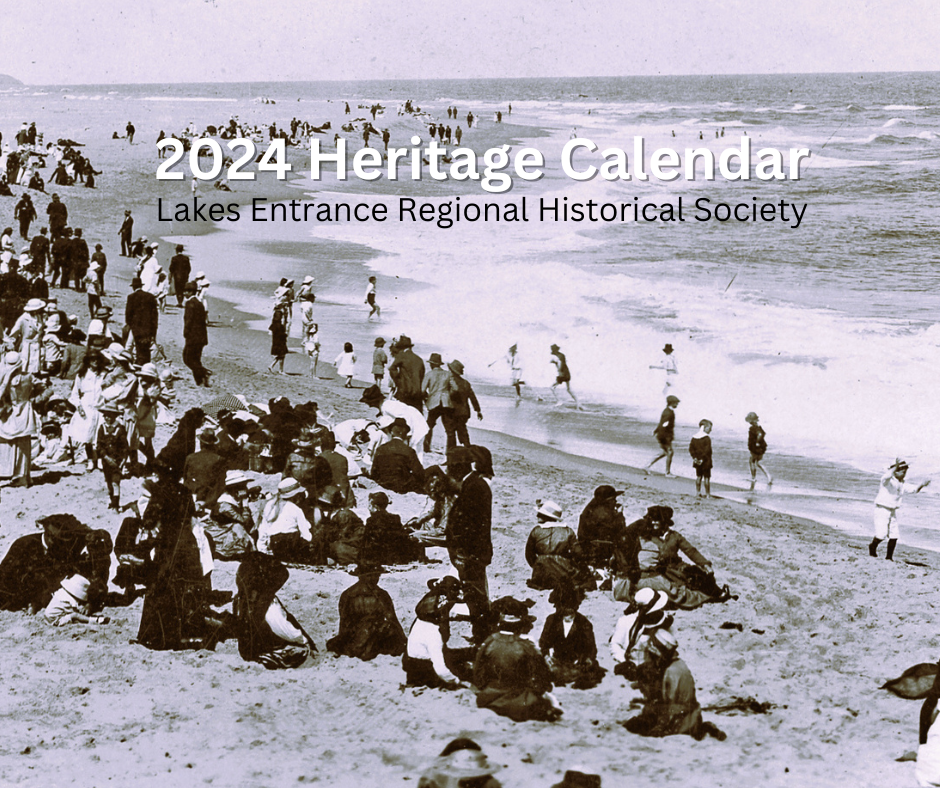 Lakes Historical Society's 2024 Heritage Calendar celebrates earlier days with many evocative images.
A great way to support the Society, for only $15 the calendar includes public holidays, school holidays and, importantly for our boating and fishing members, the phases of the moon!
Phone 0466 980 166 or email
info@lakeshistory.com to order.
Bank details available on request
OPENING HOURS
Tuesday: 10.00 – 12.00 noon
Saturday 1.30 – 4.00pm
Open other times by arrangement.
Special groups catered for.
Admission: Gold coin donation.